Todd Melnik

Attorney of Counsel
To make his case, Mr. Melnik out-investigated several seasoned LAPD homicide detectives (again) with diligent fact finding through a unique investigation process involving the use of subpoenas, court orders and 21st century technology.
During the court presentation, with all the drama reminiscent of Perry Mason, Mr. Melnik was able to clear his client of all charges. His victory, and unbelievable persistence to find evidence to clear his client was reported around the world in over 50 countries. His win stunned a seasoned prosecutor who by her own admission, had never lost a murder case until she went up against Mr. Melnik.
After the case, Mr. Melnik discussed his experiences with United States Supreme Court Justice Anthony Kennedy, who expressed his admiration to Mr. Melnik for his efforts to free an innocent man, and acknowledged the difficulties of defending persons wrongly identified by eyewitnesses.
Mr. Melnik has appeared on numerous television and radio programs as a paid legal analyst and guest speaker for numerous high profile cases. You may have seen him on Good Morning America, The Today Show, CBS Evening News, ABC News, CNN, MSNBC, Court TV, Celebrity Justice, Hard Copy, KCBS, KABC, FOX, and KTLA.
Joshua M. Baskin

Attorney of Counsel
Attorney Joshua M. Baskin joins us as the newest "Of Counsel" for Orange County Criminal Defense Attorneys. Mr. Baskin earned his Juris Doctorate from Whittier Law School with a Certificate in International and Comparative law. While pursuing his legal degree Mr. Baskin was a valuable extern with two top judges obtaining an instrumental exposure to the justice system. It was during this time and his exposure to the criminal matters that his passion for criminal law defense took shape.
Upon graduating, Mr. Baskin launched his legal career in the Inland Empire focusing on criminal and family law matters. Mr. Baskin expanded his reach into Orange and Los Angeles Counties covering a multitude of matters utilizing his extensive background in addressing the intricacies of DUI, Drug and all types of criminal cases.
Mr. Baskin, being born and raised in Southern California, understands the needs of the community in which he so vigorously serves. After attending the University of the Pacific in Stockton, California where he earned a Bachelor of Science in Business Administration with a concentration in Marketing, Mr. Baskin began working in the Import/Export industry. After a couple years Mr. Baskin returned to Orange County and began a career in marketing for consumer products working directly with top executives from a multitude of Fortune 100 and 500 companies. These relationships have created in Mr. Baskin an understanding of meeting and exceeding client expectations. Mr. Baskin is diligent and provides a high-quality and vigorous representation to each client he represents.
Mr. Baskin's experience has given him invaluable insight into the criminal justice system and created relationships that provide an incredible asset in any criminal defense case. Mr. Baskin takes advantage of these connections throughout his practice in advocating for the best resolutions and results for his clients. In addition, to his extensive criminal defense cases, Mr. Baskin also provides full representation in family law matters and was a passionate advocate providing legal services to the California Teacher's Association in the Inland Empire. Mr. Baskin believes in the value of focused teamwork to solve client problems, and provides dedication, commitment and service to all matters and clients he serves.
In addition to being admitted to the California State Bar and licensed to practice in all state courts throughout California, Mr. Baskin is admitted to practice law as an attorney and counselor of the United States District Court of the Central District of California. Mr. Baskin is a member of the Orange County Bar Association, the American Bar Association, the San Bernardino Bar Association, the Riverside Bar Association and the National Association of Criminal Defense Lawyers.
David Ruyle

Attorney of Counsel
Mr. Ruyle was lead to the area of criminal defense when he was working in his other areas of practice which were Estate Planning, Business Planning and Bankruptcy. The families often had family members that got into trouble and needed a familiar face to help them out.
Other than practicing law his other passion is working with students advance in their intended careers as a lawyer or in within the criminal justice field. After becoming an attorney he began working with law students in preparation for the California Bar Exam. Each student must memorize more than a dozen subjects and apply that law in a 2 day written exam. He is the founder of BarPerfect that helps students apply a analytical writing methodology.. He has also worked as a professor in the criminal justice departments for Westwood College and the University of Phoenix were he conducts his classrooms with real world applicability.
He is often asked why he would want to become a police officer after being an attorney. His common answer is he wanted to understand the dynamics of a law enforcement institution and their limitations as well as what a patrol officer experienced on a daily basis. In the end he believed that officers are people too that have feelings and makes mistakes. The officer's that he worked with all had good intentions and really cared about the community they served.
When not working he has an appreciation for the dynamic topography of San Diego County from the ocean to the mountains. He often enjoys camping with his family and friends. He has found that there is no greater sense of community when people pack up their families for a weekend, turn off the devices and have more personal time.
His volunteer work has been recently more focused as a Master Mason and active member of Unity Lodge #632 in Normal Heights.
Thomas J. Beck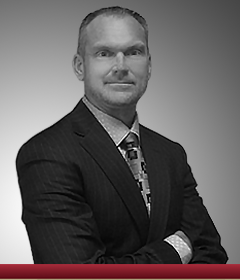 Thomas J. Beck, Director of Operations
Mr. Beck has spent nearly two decades working with a major law firm, which focused on consumer law, in Arizona. Mr. Beck joins Los Angeles Criminal Lawyer as the Senior Executive and Director of Client Operations. Throughout his career, Mr. Beck has demonstrated an exceptional dedication to obtaining results, which consistently surpasses the expectations of clients. Through his hard work and zealous work ethic, Mr. Beck has helped Los Angeles Criminal Lawyer become a known, and trusted, criminal defense firm in Los Angeles.
Mr. Beck has a limited his professional consultations to exclusively aid Los Angeles Criminal Lawyer. Mr. Beck is a key component of Los Angeles Criminal Lawyer, arguing cases in front of the DMV both personally and telephonically. Mr. Beck's expertise extends to all the key aspects of the DMV hearing process, and provides a vigorous defense in an effort to assist client who are facing a suspension of their license as a result of criminal accusations.
At Los Angeles Criminal Lawyer, we aim to provide each and every client the very best customer service in the business. At LACL our attorneys are available to answer questions and provide insights into your case at all times of the day. We treat each client like they are our only client, and take the time to listen to our client's concerns, and fight to obtain the very best results.
Thomas (TJ) Filicia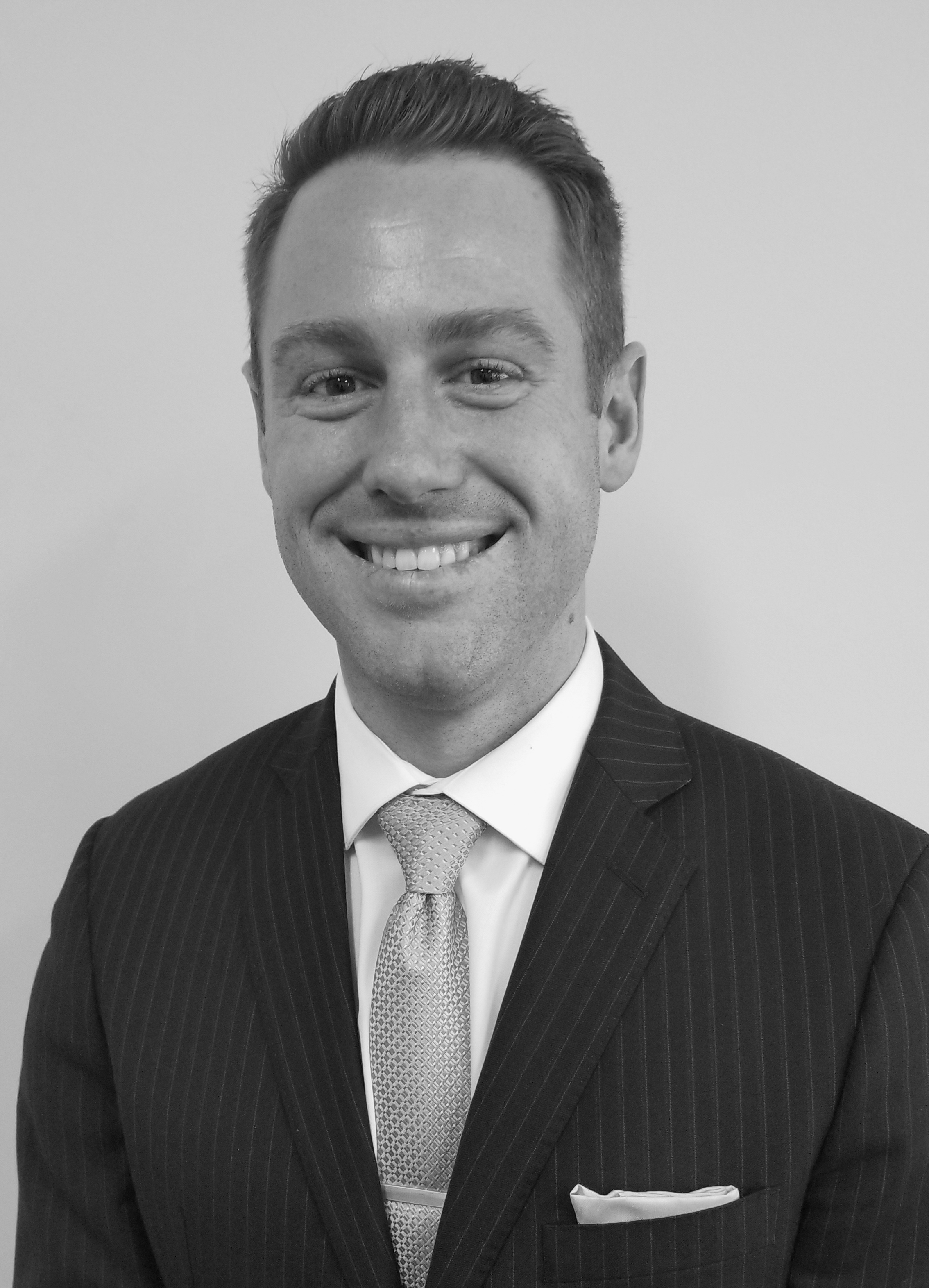 New Client Relations

Thomas Filicia joins the Los Angeles DUI Attorney Law Firm, as the firm's Director of New Client Relations. Thomas is responsible for extensively evaluating each case, and then consulting with the rest of the team to determine how the specific needs of each individual client can best be addressed. Thomas' attention to detail, team mentality, and communication skills have made him a valuable asset to our firm
Thomas was born and raised in San Diego, and was resided in Southern California for most of his life. He is a graduate of the Syracuse University College of Law, where he was a member of the school's American Bar Association Negotiation Team. At Syracuse, he developed a passion for criminal defense law, and clerked for a law firm that handled primarily criminal appeals. He has drafted appellate briefs in several areas of criminal law including Parole Violations, Domestic Violence, Rape, and Murder. After graduating law school, Thomas worked for one of San Diego's preeminent Construction Defect and HOA law firms. He is also a member of the St. Thomas Moore Society for Catholic Attorneys.
Prior to attending law school, Mr. Filicia studied Communications at Loyola Marymount University, where he also played Varsity Baseball. He then went on to earn his bachelor's degree in Philosophy from St. John's University. At St. John's, he was a member of the University's Ethics Debate Team, which competed annually in national competitions.
Thomas is an avid sports fan, who enjoys staying active, and rooting for the Padres, Lakers, and Cowboys, in his free time.
Vincent Ross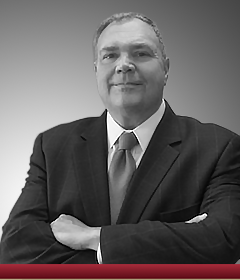 Former Chief Trial Attorney "RIP 2017" A Living Legend

John Park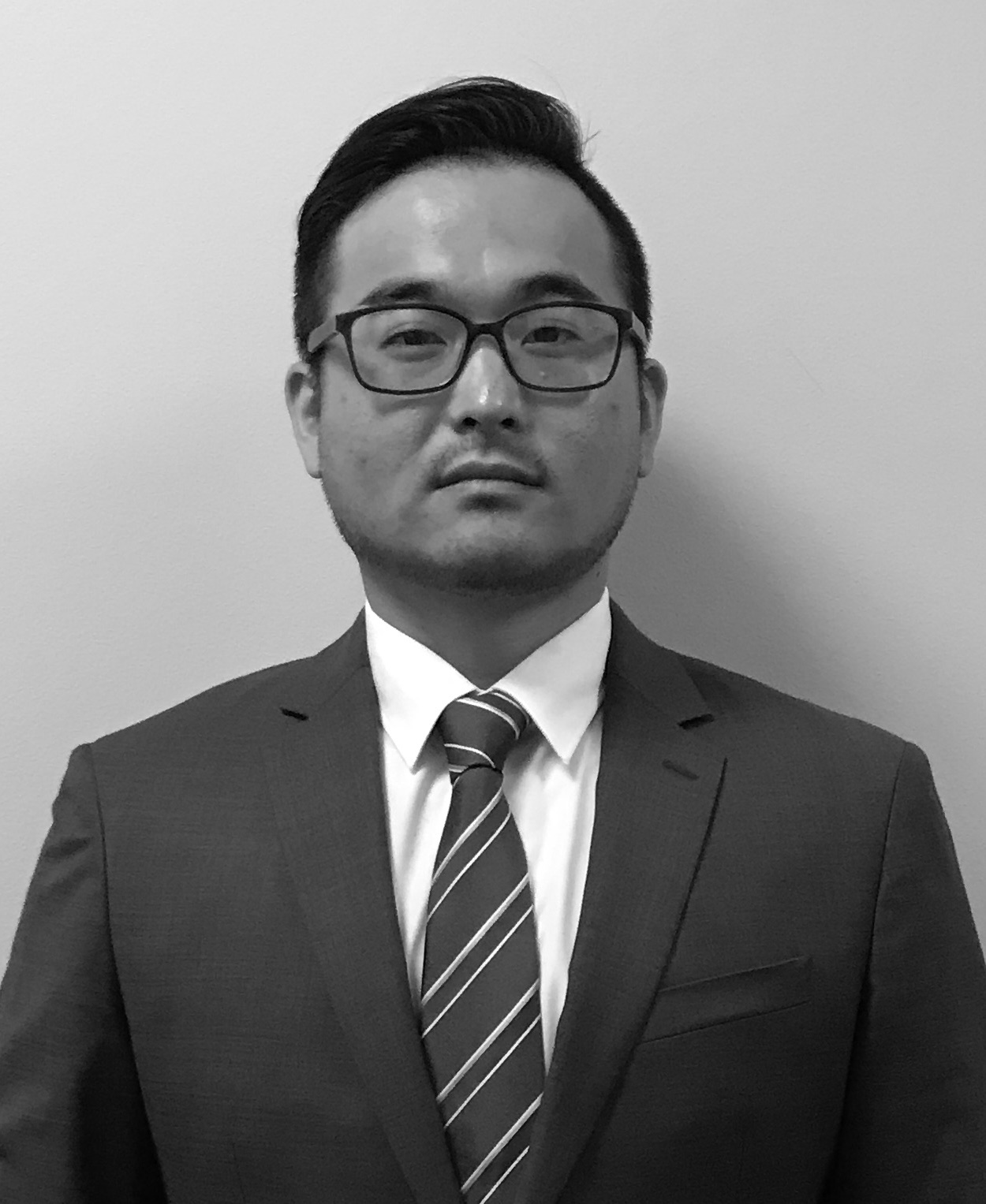 Director of New Client Development
John Park joins the Los Angeles team as the Director of New Client Development. He is the first point of contact for all new clients, acting as liaison between attorney and client. Before coming to the firm, John's passion for social justice and desire to be an advocate for all people led him into the education sector, working as a lead educator, principal, and marketing director for 15 years. John strongly believes in the importance of preserving and fighting for the rights of all people. Through these experiences, John has developed the capacity to clearly and effectively inform new clients on the services of law firm and provide individual care for each client. He has a Bachelors in Education from the University of Illinois, Urbana-Champaign and a Master of Science in Educational Leadership from the University of Wisconsin, Madison. His objective is to provide potential clients with utmost care and importance, ensuring their needs are completely met by the firm.
Richard Silber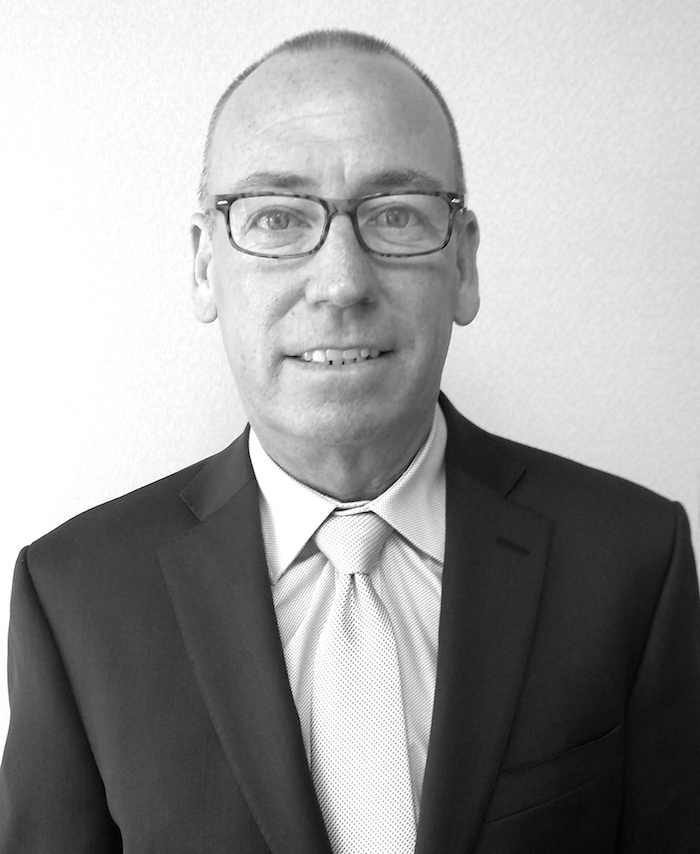 Senior Legal Administrator

Richard Silber is a lifelong Californian with over 30 years of client services experience. After graduating from the University of California, San Diego with pre-law degrees in Philosophy and Political Science. Mr. Silber began his professional career in client services by taking customer facing positions in the technology industry.
Mr. Silber has filled client services position in both inside and outside of the legal community. Though his career has taken him into different industries, the constant has always been putting the client's needs first and foremost. This philosophy has made Mr. Silber a perfect fit for the firms role as a legal administrator, where our clients' best interest is job number one. His responsibilities vary at our firm, but all of them revolve around exceeding our clients' expectations.
K.T.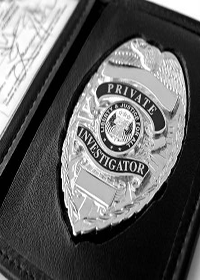 Private Investigator of Counsel

Kevin Roncevich was an armed service member who served with the U.S Navy from 1997 through 2001. Mr. Ronecevich was deployed twice during his service, onboard the USS Abraham Lincoln, to the Persian Gulf as a member of Operation Southern Watch. As a result of his participation in two critical missions, Mr. Roncevich's service was acknowledged when he received numerous medals for his contributions to the operations.
Personal Accomplishments / Awards:
Sea Service Deployment Ribbon (2).
Armed Forces Expeditionary Medal (2).
Meritorious Unit Commendation (2).
Good Conduct Medal.
Coast Guard Unit Commendation with Operational Distinguishing Device.
Battle "E" Award.
Flag Letter of Commendation.
Navy Achievement Medal.
Letter of Commendation from Rear Admiral, United States Navy.
Sailor of the Month.
Junior Sailor of the Month.
Letter of Appreciation from Commanding Officer HS-4.
Letter of Commendation from Commanding Officer HS-4.

After his service to our nation with the US Navy, Mr. Roncevich enrolled, and completed a course of study with the Golden West Police Academy. After working as a patrol officer, Mr. Roncevich was promoted to a position with the local SWAT team. Ultimately, Mr. Roncevich became a criminal investigations detective receiving thousands of hours of training from top experts in the industry.
Christopher Vaughan
Department of Motor Vehicle Specialist
Chris Vaughan has been one of the leading Administrative Law Specialists at Los Angeles DUI Attorney Law Firm for several years. Mr. Vaughan has spent most of his professional career aiding clients whose entire lifeblood is based on their ability to legally operate a motor vehicle. Whether the client have pilot's licenses, a commercial license, or any other license, Mr. Vaughan understands the importance of that license. Mr. Vaughan works closely with every client, because he knows how important it to them to maintain their licenses. Mr. Vaughan has represented clients in a vast number of DMV hearings, and has always provided the highest quality of service; he has overseen thousands of hearings, and will thousands more.