Greg Brenner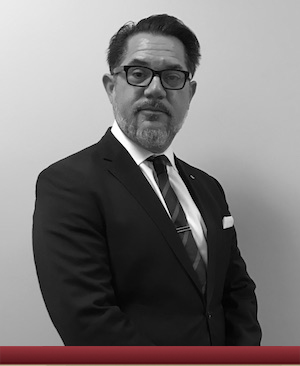 Chief Trial Attorney of Counsel
Los Angeles "Of Counsel" attorney, Gregory D. Brenner, is a well-known and accomplished attorney throughout the County of Los Angeles. He has an extensive knowledge of the law and is a talented litigator both inside and outside the courtroom.
Mr. Brenner was born in Los Angeles and has lived there his entire life except for the four years spent attending the University of Arizona where he earned his Bachelor's Degree before coming home to attend Loyola Law School and obtaining his Juris Doctor Degree. At Loyola, he was awarded the American Jurisprudence Award for Trial Advocacy. Mr. Brenner also served as a Federal Judicial Extern for the Honorable Stephen V. Wilson in the U.S. District Court, Central District during his time at Loyola.
Before practicing as a private criminal defense attorney, Mr. Brenner was a Deputy Public Defender for over six years with the Los Angeles County Public Defender's Office. This prior experience has given him invaluable insight into the criminal justice system and the entities that work within it. It is this experience and knowledge as well as these relationships that make him an asset in any criminal defense case. Today, Mr. Brenner is able to use his former position as a Deputy Public Defender and the connections that he forged throughout the criminal justice system to his advantage enabling him to better build a compelling case for every one of his clients.
With over two decades of experience, Gregory D. Brenner continues to provide unparalleled criminal defense to his clients, giving them the high-quality representation that they need and deserve. To him, there is no greater duty or obligation. Mr. Brenner has owned and operated his criminal defense firm since 2001. He has also been a member of the Los Angeles Superior Court panel of attorneys authorized to accept court-appointed criminal defense cases through the Indigent Criminal Defense Appointments Program (ICDA).
Mr. Brenner is admitted to practice law as an attorney and counselor of the United States District Court for the Central District of California as well as in all state courts throughout California. He has successfully represented clients in criminal and D.U.I. cases in Los Angeles, Ventura, San Bernardino, Riverside, San Diego, and Santa Barbara Counties. Mr. Brenner has also conducted hundreds of D.M.V. Admin Per Se Hearings. He is a member of the American Bar Association, the State Bar of California and the Los Angeles County Bar Association.
Mr. Brenner has been featured on several television shows including: "Good Morning America," Court T.V.'s "Catherine Crier Live," "On Air with Ryan Seacrest," "Celebrity Justice," and "Fox News Live." He has been quoted in the New York Post.
Gregory D. Brenner has stood up for the rights of clients in courtrooms throughout the greater Los Angeles area his entire career. He is a compassionate, fair and honest advocate whose pugnacious spirit assists him in his fight to protect the rights of his clients. He understands both the importance and the need for justice.
His practice is devoted exclusively to D.U.I. and criminal defense. His sincere yet aggressive style has earned him a strong reputation in the legal community and it is a reputation he takes seriously. Mr. Brenner has developed strong relationships with prosecutors and judges throughout Los Angeles County and his knowledge of the criminal justice system and how best to navigate through it puts his clients at ease. He understands that it is both what you know and who you know that matter when it comes to defending his clients and prides himself on being a voice for the voiceless.
Richard Sudar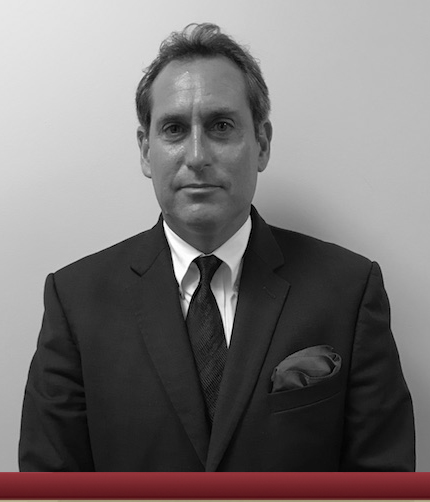 Supervising Attorney Los Angeles
Mr. Sudar fights to protect the rights of the accused and knows what it takes to achieve the best results for his clients. Mr. Sudar strives for excellence and has a passion for achieving justice. For his efforts, Mr. Sudar was named trial attorney of the year by On Trial magazine. He received his Bachelor of Arts in Political Science in June, 1994. While at UCLA, Mr. Sudar was awarded the prestigious Presidential Service Award for service to the community. Mr. Sudar received his Juris Doctorate at Loyola Law School in 1997. While at Loyola, Mr. Sudar externed with the Office of the District Attorney. During that time, Mr. Sudar conducted numerous preliminary hearings and even juvenile court proceedings, including motions and adjuciations. It was at that time that Mr. Sudar truly began to hone his skills and develop contacts with judges, prosecutors, and defense attorneys.
Mr. Sudar was a member of the nationally recognized Byrne Trial Advocacy Team, went on to win the Byrne Trial Advocacy competition, and was praised for his arguments and trial advocacy skills. Mr. Sudar was invited back to Loyola by professors to participate in and to judgr trial advocacy competitions. Mr. Sudar gained tremendous experience as a judicial extern for the Los Angeles County Superior Court. Then, as a Deputy District Attorney in Los Angleles County, Mr. Sudar received invaluable experience and perspective. Using his skill, knowledge, and thirst for justice, Mr. Sudar has been in private practice for over sixteen years. Mr. Sudar has successfully defended hundreds of clients both in state and federal court throughout California. Both as a prosecutor and as a criminal defense attorney, Mr. Sudar has successfully handled over one thousand cases. Mr. Sudar has conducted innumerable jury trials, bench trials, and motions.
Mr. Sudar is well respected by judges and colleagues alike for his tenacity and attitude that he will not stop until his clients get justice. Mr Sudar aggressively advocates for his clients ans knows what it takes to get the job done. Mr. Sudar's ultimate goal, get the case dismissed. Mr. Sudar has served with distinction as a judge pro temp in Los Angeles County. Mr. Sudar now brings his wealth of knowledge, expertise, contacts within the justice system, and passion for fighting for his clients, as supervising attorney for Los Angeles Criminal Defenders.
Thomas J. Beck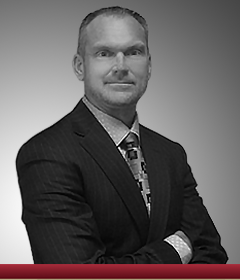 Thomas J. Beck, Director of Operations
Mr. Beck has spent nearly two decades working with a major law firm, which focused on consumer law, in Arizona. Mr. Beck joins Los Angeles Criminal Lawyer as the Senior Executive and Director of Client Operations. Throughout his career, Mr. Beck has demonstrated an exceptional dedication to obtaining results, which consistently surpasses the expectations of clients. Through his hard work and zealous work ethic, Mr. Beck has helped Los Angeles Criminal Lawyer become a known, and trusted, criminal defense firm in Los Angeles.
Mr. Beck has a limited his professional consultations to exclusively aid Los Angeles Criminal Lawyer. Mr. Beck is a key component of Los Angeles Criminal Lawyer, arguing cases in front of the DMV both personally and telephonically. Mr. Beck's expertise extends to all the key aspects of the DMV hearing process, and provides a vigorous defense in an effort to assist client who are facing a suspension of their license as a result of criminal accusations.
At Los Angeles Criminal Lawyer, we aim to provide each and every client the very best customer service in the business. At LACL our attorneys are available to answer questions and provide insights into your case at all times of the day. We treat each client like they are our only client, and take the time to listen to our client's concerns, and fight to obtain the very best results.
Brandon Naidu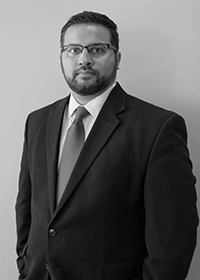 Attorney of Counsel, D.M.V. Hearing Expert
Brandon S. Naidu obtained his bachelor's degree and master's degree in economics from the University of Utah. Ultimately, Mr. Naidu attended California Western School of Law to pursue his passion for criminal defense. During his legal education, Mr. Naidu received the highest grade in his class for courses including legal research, legal writing, and professional responsibility. Mr. Naidu has worked with exceptional criminal defense attorneys in San Diego, and is now working with the best defense attorney in Los Angeles.
Sami Haddad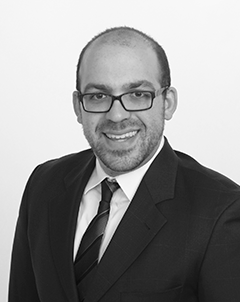 Attorney of Counsel
Sami Haddad was born and raised in Point Pleasant, New Jersey. In 2007, Mr. Haddad moved to San Diego, California to attend college at the University of California, Los Angeles ("UCLA") where he obtained his undergraduate degree in economics and political science. After graduating from UCLA, Mr. Haddad attended California Western School of Law. Prior to graduating with a Juris Doctorate with Honors in Business Law, and passing the California Bar Exam on his first attempt, Mr. Haddad had already obtained substantial experience in the legal field; working for the Office of General Counsel for Space and Naval Warfare Systems Command (SPAWAR).
During his legal education, Mr. Haddad served as the Editor-in-Chief of the California Western School of Law's student-run newspaper; the Commentary. During his time as the Editor-in-Chief, the American Bar Association nominated the Commentary as the Best Law School Newspaper in the Nation.
After graduating California Western School of Law, Mr. Haddad worked as an Associate Litigation Attorney with Lee, Shome & Kennedy. After his employment with Lee, Shome & Kennedy, Mr. Haddad was the managing attorney for the Curran Law Firm. While acting as the managing attorney, Mr. Haddad dealt with complex legal issues in criminal law, including DUI defense, as well as complex family law issues. Mr. Haddad subsequently started his own private practice, focusing on issues including criminal defense and family law.
Mr. Haddad is authorized to practice law and represent clients in all California state courts, as well as the Southern District Court of California. Mr. Haddad exclusively represents family law clients, and individuals facing criminal charges.
Mr. Haddad demonstrates his commitment to the community by being an active member of the San Diego Volunteer Lawyers Program as well as the Community Law Project. As a member of these associations, he gives back to his community by aiding indigent clients with free or low cost legal services. He is a member of the San Diego Volunteer Lawyers Program and the Community Law project, helping the poor with low cost, or free legal services, and contributing to the community.
Mr. Haddad is a member in good-standing of the Italian National Bar Association, the San Diego Bar Association and the American Bar Association.
Thomas (TJ) Filicia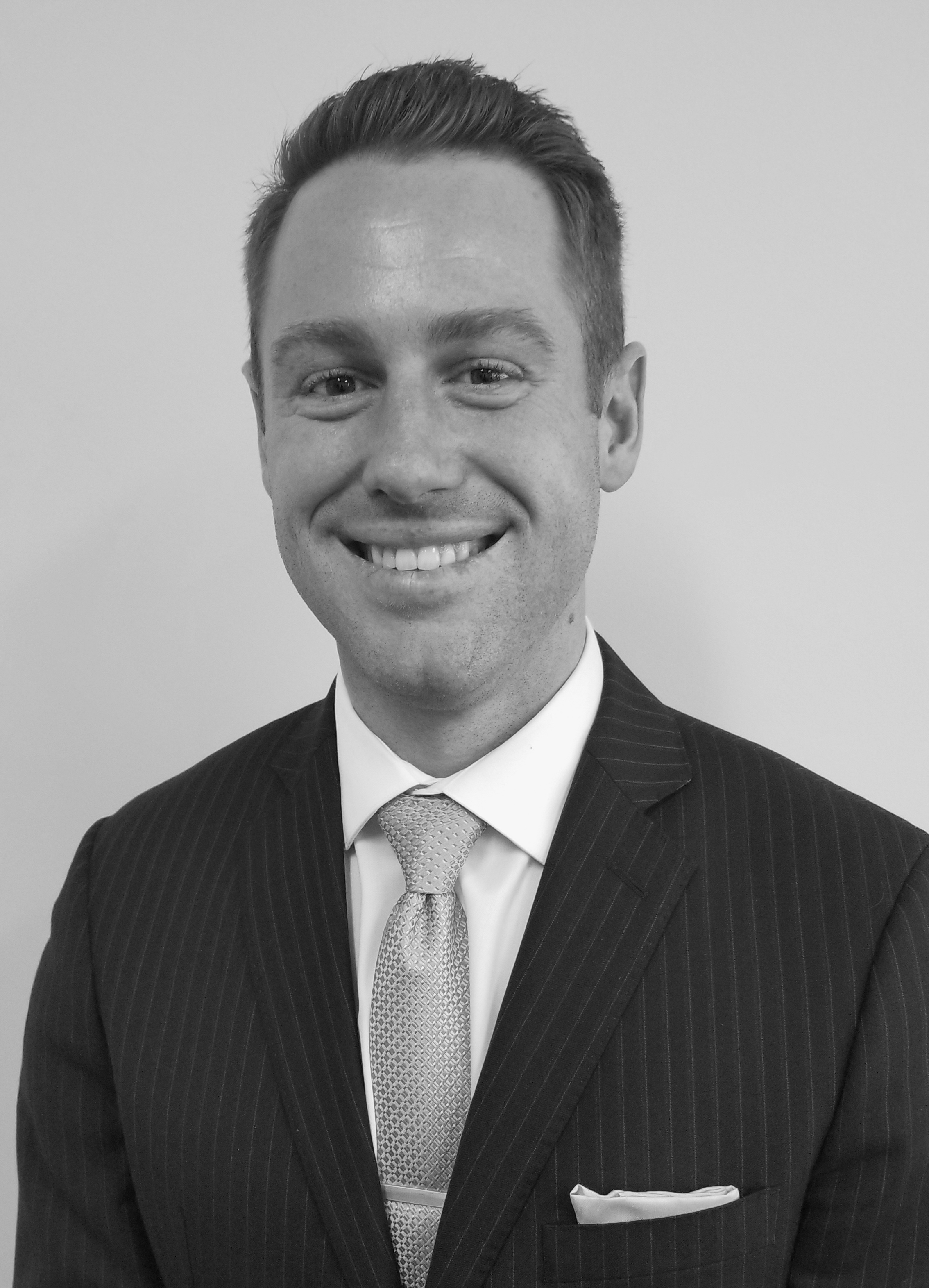 New Client Relations

Thomas Filicia joins the Los Angeles DUI Attorney Law Firm, as the firm's Director of New Client Relations. Thomas is responsible for extensively evaluating each case, and then consulting with the rest of the team to determine how the specific needs of each individual client can best be addressed. Thomas' attention to detail, team mentality, and communication skills have made him a valuable asset to our firm
Thomas was born and raised in San Diego, and was resided in Southern California for most of his life. He is a graduate of the Syracuse University College of Law, where he was a member of the school's American Bar Association Negotiation Team. At Syracuse, he developed a passion for criminal defense law, and clerked for a law firm that handled primarily criminal appeals. He has drafted appellate briefs in several areas of criminal law including Parole Violations, Domestic Violence, Rape, and Murder. After graduating law school, Thomas worked for one of San Diego's preeminent Construction Defect and HOA law firms. He is also a member of the St. Thomas Moore Society for Catholic Attorneys.
Prior to attending law school, Mr. Filicia studied Communications at Loyola Marymount University, where he also played Varsity Baseball. He then went on to earn his bachelor's degree in Philosophy from St. John's University. At St. John's, he was a member of the University's Ethics Debate Team, which competed annually in national competitions.
Thomas is an avid sports fan, who enjoys staying active, and rooting for the Padres, Lakers, and Cowboys, in his free time.
John Park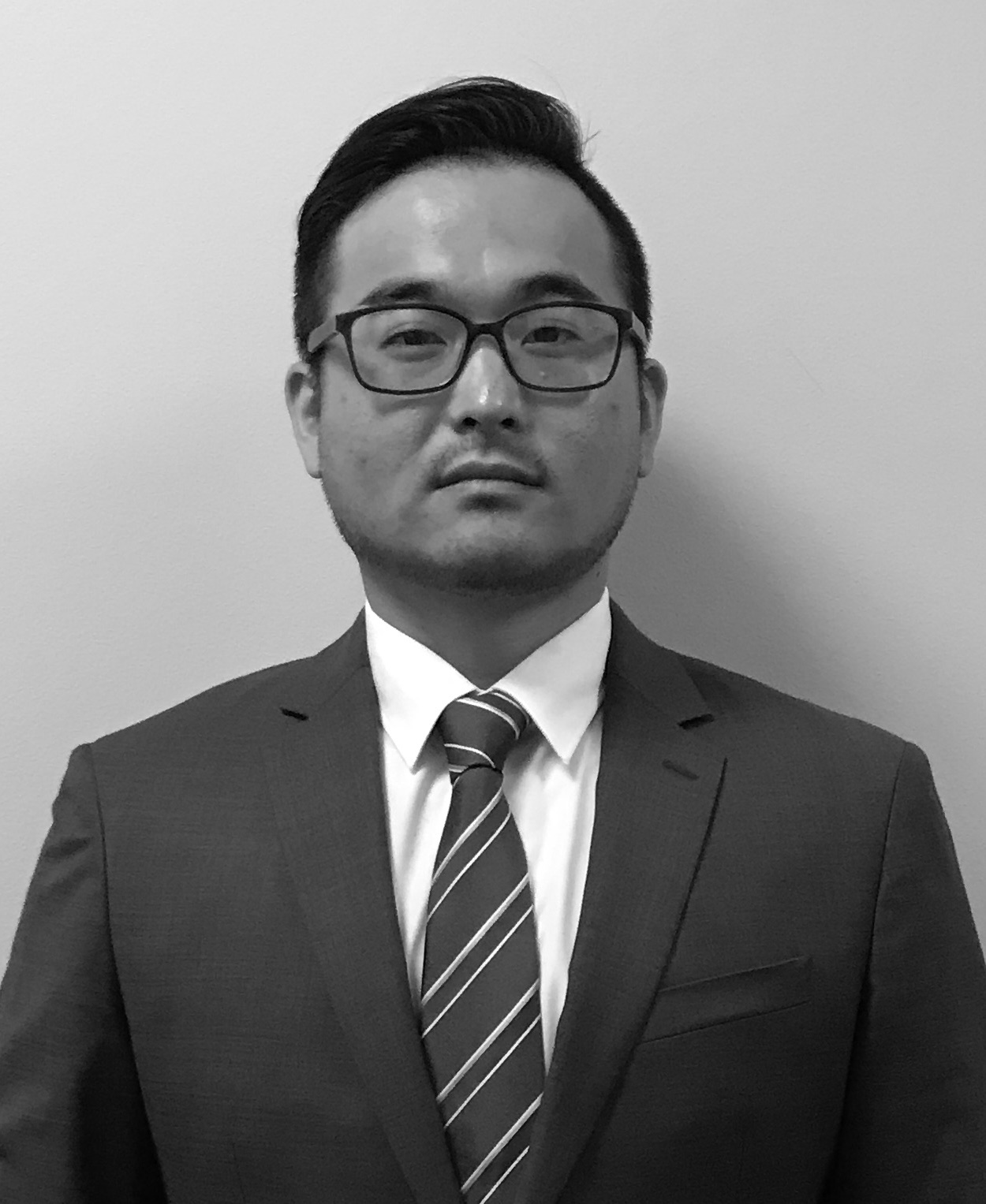 Director of New Client Development
John Park joins the Los Angeles team as the Director of New Client Development. He is the first point of contact for all new clients, acting as liaison between attorney and client. Before coming to the firm, John's passion for social justice and desire to be an advocate for all people led him into the education sector, working as a lead educator, principal, and marketing director for 15 years. John strongly believes in the importance of preserving and fighting for the rights of all people. Through these experiences, John has developed the capacity to clearly and effectively inform new clients on the services of law firm and provide individual care for each client. He has a Bachelors in Education from the University of Illinois, Urbana-Champaign and a Master of Science in Educational Leadership from the University of Wisconsin, Madison. His objective is to provide potential clients with utmost care and importance, ensuring their needs are completely met by the firm.
Richard Silber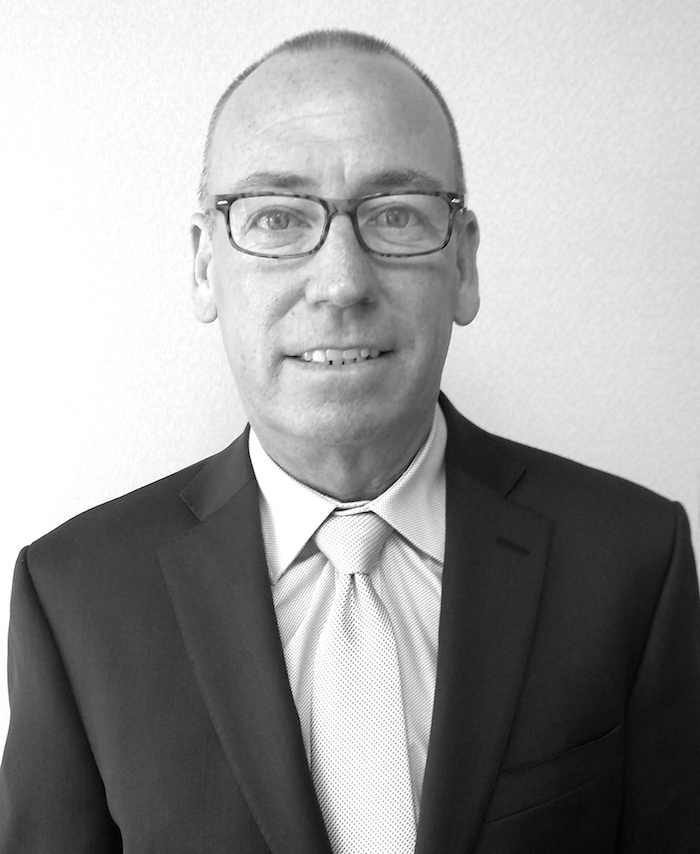 Senior Legal Administrator
Richard Silber is a lifelong Californian with over 30 years of client services experience. After graduating from the University of California, San Diego with pre-law degrees in Philosophy and Political Science, Mr. Silber began his professional career in client services by taking customer facing positions in the technology industry.
Mr. Silber has filled client services position in both inside and outside of the legal community. Though his career has taken him into different industries, the constant has always been putting the client's needs first and foremost. This philosophy has made Mr. Silber a perfect fit for the firms role as a legal administrator, where our clients' best interest is job number one. His responsibilities vary at our firm, but all of them revolve around exceeding our clients' expectations.
K.T.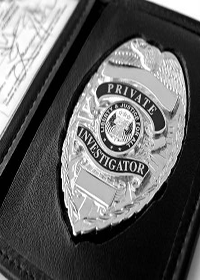 Private Investigator of Counsel

Kevin Roncevich was an armed service member who served with the U.S Navy from 1997 through 2001. Mr. Ronecevich was deployed twice during his service, onboard the USS Abraham Lincoln, to the Persian Gulf as a member of Operation Southern Watch. As a result of his participation in two critical missions, Mr. Roncevich's service was acknowledged when he received numerous medals for his contributions to the operations.
Personal Accomplishments / Awards:
Sea Service Deployment Ribbon (2).
Armed Forces Expeditionary Medal (2).
Meritorious Unit Commendation (2).
Good Conduct Medal.
Coast Guard Unit Commendation with Operational Distinguishing Device.
Battle "E" Award.
Flag Letter of Commendation.
Navy Achievement Medal.
Letter of Commendation from Rear Admiral, United States Navy.
Sailor of the Month.
Junior Sailor of the Month.
Letter of Appreciation from Commanding Officer HS-4.
Letter of Commendation from Commanding Officer HS-4.

After his service to our nation with the US Navy, Mr. Roncevich enrolled, and completed a course of study with the Golden West Police Academy. After working as a patrol officer, Mr. Roncevich was promoted to a position with the local SWAT team. Ultimately, Mr. Roncevich became a criminal investigations detective receiving thousands of hours of training from top experts in the industry.
Christopher Vaughan
Department of Motor Vehicle Specialist
Chris Vaughan has been one of the leading Administrative Law Specialists at Los Angeles DUI Attorney Law Firm for several years. Mr. Vaughan has spent most of his professional career aiding clients whose entire lifeblood is based on their ability to legally operate a motor vehicle. Whether the client have pilot's licenses, a commercial license, or any other license, Mr. Vaughan understands the importance of that license. Mr. Vaughan works closely with every client, because he knows how important it to them to maintain their licenses. Mr. Vaughan has represented clients in a vast number of DMV hearings, and has always provided the highest quality of service; he has overseen thousands of hearings, and will thousands more.
Joseph A. Gross
Head of Legal Research
Joseph A. Gross was born in Newcastle, PA in 1985. Mr. Gross attended the University of California, Santa Cruz, and obtained his B.A. in psychology. Next, he gained entrance to California Western School of Law on the "Creative Problem Solving Scholarship." During his time in law school, Mr. Gross obtained the highest grade in class, or the "Academic Excellence Award" for Constitutional Law I and Constitutional Law II. Mr. Gross also excelled in legal research and writing, obtaining nearly top grades in Legal Research, Advanced Legal Research, Legal Writing, and International Legal Research. In addition to his academic accomplishments, Mr. Gross also made finals in the Lynch Appellate Competition as well as the Negotiation and Mediation competitions, each time the competition was held. Mr. Gross genuinely enjoys researching the law, and often does so on his own free time "just because." He believes that to be the very best, you have to work the very hardest with the best team; Mr. Gross believes he has found the best team in The Los Angeles DUI Attorney Law Firm.