The Los Angeles Criminal Lawyer Law Firm provides an aggressive, dynamic defense to clients in Los Angeles and throughout Southern California. Contact us immediately at 310-502-1314 to schedule a free consultation about your criminal case.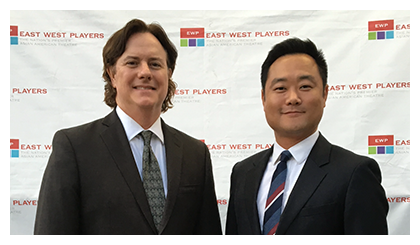 Jonathan Franklin --- A Former Prosecutor Who is on Your Side
Before becoming a criminal defense attorney, I interned with the public defender's office while in law school. After graduating from Stetson University College of Law, I worked as an Assistant State Attorney, where I prosecuted a large number of criminal cases. My work at the Orange County State Attorney's office gave me the knowledge and skills necessary to thoroughly evaluate and scrutinize potential weaknesses in the government's case. I utilize this knowledge and insight to the advantage of my clients.
I Am A Former Prosecutor Devoted to Using My Skills and Legal Knowledge to Fight for My Clients
I understand how the prosecutor's office builds a case against a defendant, from the beginning through the end of a trial. This gives me the necessary knowledge to challenge their case. I can prove my client's innocence or obtain a positive plea deal by knowing how prosecutor's work.
It was not a difficult decision to start my own practice. I wanted to use my knowledge as a former prosecutor to my clients' advantage by helping them in their time of need. Also, I was determined to start a law firm that was dedicated to helping clients resolve their legal problems. I started a law firm that provides the personal service each client deserves, whether explaining a complex legal charge or challenging prosecutors' evidence.
The Los Angeles Criminal Lawyer Law Firm is my vision of how a criminal defense firm should represent clients. In fact, the Los Angeles Criminal Lawyer Law Firm exclusively represents clients in criminal defense and DUI matters.
The Los Angeles Criminal Lawyer Law Firm is Committed to the Communities of Southern California
My firm and I are devoted to furthering the civic life in the greater Los Angeles community. We support various cultural and charitable organizations with our time, money and energy.
Call Us Now for A Free Consultation
The Los Angeles Criminal Lawyer Law Firm will aggressively defend you in all criminal and DUI matters. We offer a free consultation and are available 24 hours a day, 7 days a week. Contact us at 310-502-1314.